Our Mission
The Global Opportunity Forum (GOF) aims to transform workforce learning worldwide by building a community of organizations – of any kind – that use innovative methods to help individuals take charge of their careers. The GOF community is dedicated to providing workers with the skills, opportunities, and solutions to succeed in a rapidly-changing economy. Together, we can deliver the right skills to the right people in the right way – at global scale.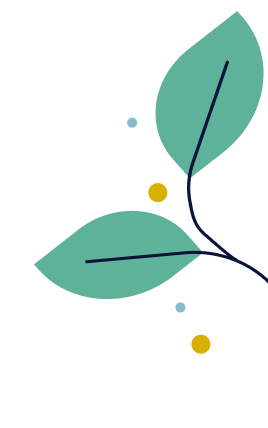 The problem
The skill gap is a global challenge.   Especially now.
The pandemic led to the loss of 255 million full-time equivalent jobs – about 4x times the number lost in the 2007-2009 global economic crisis.  1.6 billion people working in the informal economy, without a social safety net, were affected. The problem was worse for people who have less formal education.
But that is just the latest stage of an ongoing process. While millions were affected by the pandemic, this challenge has been with us for years.
Companies need people with the right skills and knowledge.
Individuals must manage their careers without expert advice.
Managers must help their organizations, and workers, to thrive in times of rapid change.
Companies that actively aid career growth are the exception rather than the rule.
We can do better than this.
The opportunity for decent work and career growth is the next wave in global sustainability.  It is a fundamental right for all individuals, and a key driver of global prosperity.  It's good for employees and the companies that employ them.  Working together, GOF collaborating organizations can help make change happen for individuals, their employers, and their communities.
Our solution
The Global Opportunity Forum (GOF) is a worldwide community of organizations aligned on a common goal: to create opportunity for all people through workforce learning:
For employees: education and career navigation to help them increase their income and job satisfaction.
For leaders: training to help them create opportunity by improving their businesses.
For all organizations: tools, examples and collaboration opportunities to improve their workforce learning practices.
The GOF is not a training program. It's not a consultancy. It's a movement. A community of organizations – companies, non-profits, governments, student groups, and entrepreneurs – that aim to help people to grow in their careers. While each member focuses on its priority areas, the GOF will convene discussions, curate best practices, conduct world-leading research, and help each member organization to succeed.
We aim to help millions of workers, wherever they are in geographic and skills space, to own their career development.  We aim to solve four major challenges in meeting this goal:
Career navigation: helping people understand relevant paths they can take, and how they can make progress on those paths.
Agile learning: bringing the learning to the individuals in ways that work for them, rather than the reverse.
Credentialing: showing the competencies, experiences, and learning achievements of individuals in ways that are transparent, secure, and under the control of the individual.
Supportive infrastructure: frameworks and open-access tools that provide common language and standards that members can use to create solutions
Our Ten Founding Principles
Help individuals understand potential career paths that align with their interests and skills.
Provide workers with continuous learning opportunities.
Increase internal promotion and mobility opportunities for workers.
Work to eliminate discrimination in employment and training.
Help workers displaced by automation to transition to new roles.
Identify and hire workers who have gained skill through non-traditional routes.
Make it easier for people, especially women, to return to the workforce after time away.
Provide opportunities for young people to gain work experience during their education.
Cooperate with universities, governments, non-profits, and other organizations to advance the goals of the GOI.
Call attention to the challenges – and the potential – in workforce learning around the world.
Why It Matters Now
Around the world, COVID has thrown millions of people out of work. As markets shift and corporations change the way they do business, many will not be able to return to their former jobs. Even before COVID, many workers were underemployed or wished they could switch to more rewarding jobs. People need help to gain the skills they need for good jobs.
Very few employees can depend on their employers to provide the skills they need for a fulfilling career. It has become the task of each individual to plot a career trajectory and to obtain the skills that will make that career possible. However, workers in some areas can face a dizzying variety of options, while those in other areas have very few options at all. In addition, there are relatively few ways to help individuals make good choices about upskilling options or, beyond traditional degree programs, to show the skills they have obtained.